Bern a while...
Its been a long time since I've last posted here. Just keeping you all updated. I've been developing some software that has been taking up most of my time along with work and life. I should have more concrete information in the coming weeks. I really think you all will enjoy it.
12 tags
**RELEASE DAY**
Cave Encounters was released a bit early and is now available for download! You can follow the link below to download and try out my game! http://sandbox.yoyogames.com/games/206851-cave-encounters Any feedback would be greatly appreciated! Be sure to leave a comment and a rating! Thank You all, -Rich-
15 tags
October Challenge: Complete!
My goal for the October Challenge was to just finalize and complete the game I started nearly a year ago. Although I'm not releasing under a market where I can gain profit from it, I'd rather just let my first full game creation go without a fee. I'll be releasing Cave Encounters (Formerly: Cave Runner) onto the YoYo Games market for free on October 30, this coming Tuesday for...
11 tags
October Challenge Progress Report
Hello Everyone! Here we are. We are ending the month of October very soon. With that in mind I would like to happily inform you all that Cave Runner in coming along very well. All of the glitches that were stated in my last post have long been fixed and then some. I added a whole new menu system and scoring system that looks a lot nicer and runs and acts a lot better than before. I also added a...
8 tags
October Challenge 2012!
Hello Everyone! I haven't updated this thing in a while…I'm kinda rusty at it, I suppose. Anyways, I'm bringing this blog back from the grave as I'm going to use this to keep up-to-date on my progress throughout the October Challenge. For those of you who are not familiar with the October Challenge: The October Challenge is a Indie game challenge where you must have a game completed by November...
3 tags
A Page from my Journal
I can honestly say that I am without a doubt happy that 2011 is ending and 2012 is right around the corner. 2011 has honestly been one of the toughest years of my life. I've learned so much from this year that will guide me through 2012 and onward for many more. This year has taught me many lessons from almost every aspect of life. Looking forward, I feel positive that good things await...
8 tags
Cave Runner Postmortem
Well Ludum Dare 48 has ended and I thought I would go through and review my weekend of how it went. What I did wrong and what I did right. What went Right Once the theme was announced I spent about 15 minutes on the design. I instantly knew that I wanted to do a minimalist graphic design and do a basic platformer. All I needed was a title and motivation. I had both. My Friday night was spent...
9 tags
Ludum Dare 48 #22 Submission! (Link Included)
Hey everyone! I just submitted my game Cave Runner for Ludum Dare 48 game competition. The premise of the game is pretty simple. Jump about the cave and collect the tokens from level to level. Be careful though, the levels can get very tricky and complicated! Download Here: http://dl.dropbox.com/u/34013143/Cave%20Runner.exe **Please remember that everything you see was made by me in less than...
Ludum Dare 48 #22 (Declaring My Tools)
I'm happy to announce my entrance into Ludum Dare 48 #22 happening this weekend! I know I've only completed a handful of games in my lifetime and that's all it takes along with a great idea. This competition has sparked my interest lately and this weekend I will be giving it a go. For those of you who aren't familiar with the competition, here are the base rules: You are...
15 tags
Updates Updates Updates
It's been a long time since I've updated my Tumblr, sorry about that. I've had my time consumed with finishing a 2nd build for Nova, planning a possible sequel (which is an entire blog post on it's own) and working on a separate project (which has yet to be announced). So far on Nova I have all of the bugs finished and I should have a second build ready for download before...
1 tag
Watch
The world must know about this…
Classes and Stats Revealed!
Theses are the current stats for the classes for Nova: Assassin   Attack:70, Defense:25, Magic:20, Speed:80  Thief   Attack:40, Defense:20, Magic:35, Speed:50 Paladin   Attack:55, Defense:60, Magic:25, Speed:45 Juggernaut  Attack:75, Defense:55, Magic:30, Speed:60 Priest   Attack:35, Defense:30, Magic:50, Speed:30 Wizard Attack:50, Defense:30, Magic:80, Speed:40 Elf Attack:30,...
10 tags
A Simple Idea
I just realized how almost every game has been fueled by dying or the fear of dying. All the way from Mario in the 80s to nearly every game on the market today (even Tetris was fueled by the fear of awkwardly filling gaps) —So to this I propose my simple little game idea. A game set on earth and by making choices and decisions, either good or bad, and at some point you will die in the game...
Test
Test_Post_02
Test
Test_Post_01
Browser no Client! Browser no Client!...
Now that the limited Nova alpha release is over, I've thought of ways I could create a way to make updates easier. I've decided to create the game within an applet. Creating the game in an applet will allow me to embed the game into a website and push updates through the online client instead of having to download a new client after every update. I'm testing the Applet Object...
2 tags
11 tags
Python 3.0 and other Shenanigans
Hello, As you all may not know my Text-based RPG called Nova was written in Python 2.7 and since then, due to other projects, I updated Python to 3.x.x — As many of you may not know, Python 3.0.0 provided many updates to the syntax. Thus is doing so, I am forced to update and re-organize the source for Nova Alpha_04 and push back the release until further notice. Alpha_04 will be the final...
Nova Switching Languages...Again!
Recently I've been building the Alpha versions of Nova using Python from the ground up, using all custom code, building an engine upon itself. Now I have decided to use Java instead of Python. With Java I can have full control over the terminal color for color coded loot, items, weapons, etc. I can differ from travel text and fighting text and many other ideas are in the works. Right now I...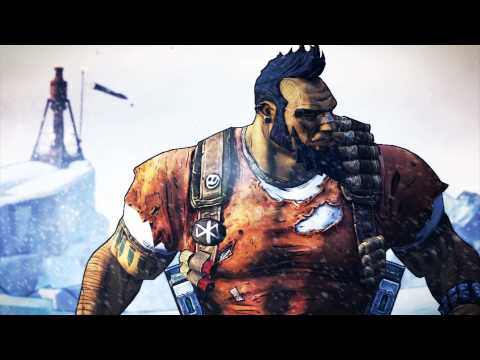 12 tags
Humans vs Zombies (Nova Delayed)
Development on my Text-based RPG, Nova, has been suspended due to Humans vs Zombies (HvZ). HvZ is only a week long event and I am proud to say that I am one of the zombie horde. During this week I will be very busy doing missions around my campus and doing schoolwork. I won't have time to work on any new features or patch any fixes. I will let everyone know when development begins again.
8 tags
Borderlands 2 Details Reveled!
The first batch of Borderlands 2 details have been released and I have them here, ready for your viewing pleasure! - Co-op will probably be 4 players - Vehicles will have variety - One vehicle: Bandit Technical - One vehicle will have four seats - Eridium – enhance weapons - Eridium is a form of currency - Salvador: Gunzerker, can dual-wield with any weapon - Vault Hunters from the first...
7 tags
Alpha_04 Expectations
I've since started work on Nova Alpha_04 and thought I would share some of the ideas I was going to add into the mix: Complete the leveling system Level cap at 10 for now Add a basic store Fix a few minor bugs Add a new monster(s) Possible new area alter and rework the battle algorithms Those are just a few of the things I will be adding within the next few weeks
13 tags
Alpha_03.2 Bug Fixes
There was a bug is Alpha_03.1 that didn't allow the player to flee battle. This has since been fixed and is ready for compile and release tomorrow evening.
11 tags
Alpha_03.1 Release
Nova Alpha_03.1 has been released after a few issues were found and weeded out: The reset command was invalid Fixed experience point bug Added Gold Happy playing! http://www.richyoungs.co.cc/nova.html
13 tags
Alpha_03 Released!
Nova Alpha_03 has been released and features quite a bit more than it sis in Alpha_02. Things that are included are: Experience points A Game reset command Stat menus 32 and 64 bit versions We have no leveling system as of yet but that is planned for Alpha_04 which I'm not planning a release as of yet but will be "soon". I hope everyone enjoys the completely new battle...
9 tags
Updated Battle System
Hi Everyone, I'm know some of you have played my Alpha demo of Nova and I would like to say to you all, Thank You for playing. I've received feedback and I'm currently structuring another Alpha release around that. One of the many things that was mentioned was the battle system. Continually typing "atk" or "attack" during battles was a bit tedious and...
12 tags
Website and Demo Posted!
Hello All! I have recently finished my new website: http://www.richyoungs.co.cc This will be the website that I will keep updated with major changes and will host demos, games, programs, etc. in the future. I have also recently released a demo to Nova. This is a very very early Alpha of what the game with be like and how it will play. I'd really appreciate it if everyone downloaded it...
6 tags
Website Update
Hello Everyone, I have currently registered a domain and once I get the website somewhat up I will post my projects for download. I will also put up some of my old projects and source codes to come in a bit.
Nova Updates
Recently I've made a few changes to the Nova code updating to both version 0.2. I've added a few new monsters to the mix, I've added a new algorithm for conducting enemy attacks. If you are low on health the enemy's attacks will be increased to increase the difficulty and stress the importance of resting. Along with the updates I will be adding a special feature to the...
7 tags
Major Changes in Project
Hi Everyone, I made some major changes to my project, now called "Project: Nova" as it will no longer be called "Mage's Blade". That name constantly angered me when I thought about it. Also along with the name change I also changed the language. I was creating the game in C++ but I've changed the language to Python. This seemed like a logical choice to make as...
9 tags
Going to 3rd Party for Coding Help
Hey guys, Lately I've been working on my game and I've run into quite a bit of a snag. I get an infinite loop whenever I compile the code, which is the most beautiful sight to see over and over again (sarcasm and pun intended) So I've recently zipped up my code and I'm ready to send this to a person of higher knowledge than I. I wanted this entire project to be a one-man...
10 tags
Info! Info! Info!
Hello Everyone! This is my first Tumblr post! I will be using this area to post information about my endeavors in creating my own video games. Right now I am currently working on a text-based RPG using C++.  The working title of this game is "Mage's Blade" (Yes, I know Mages don't really use blades)  I have other games in the works in my mind, but this one is my main...